With Chelsea, First Kids, Subway Stars and lots of other fun characters doing all sorts of crazy cartoon things like Saving Christmas from the evil forces of Anti-Claus and GRINCH the Grumpy Rascals Intending to Negate Christmas Happiness or going back into outer space to help Space Cassidy and the Moondance Kid save the galaxy from the dreaded Astro Zombies from Planet X.
We'll even have a cartoon version of Kim Jong ill he's a cartoon villain in real life so he belongs here. He's our super villain.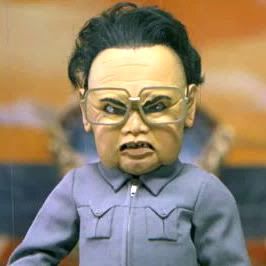 I hate that darn White House Babysitter!
I'll get you darn kids if it's the last thing I ever do.
--------------------------------------------------------------------------------------------------------
Lindsay Naythons, Stephen Meier, Mark Miller